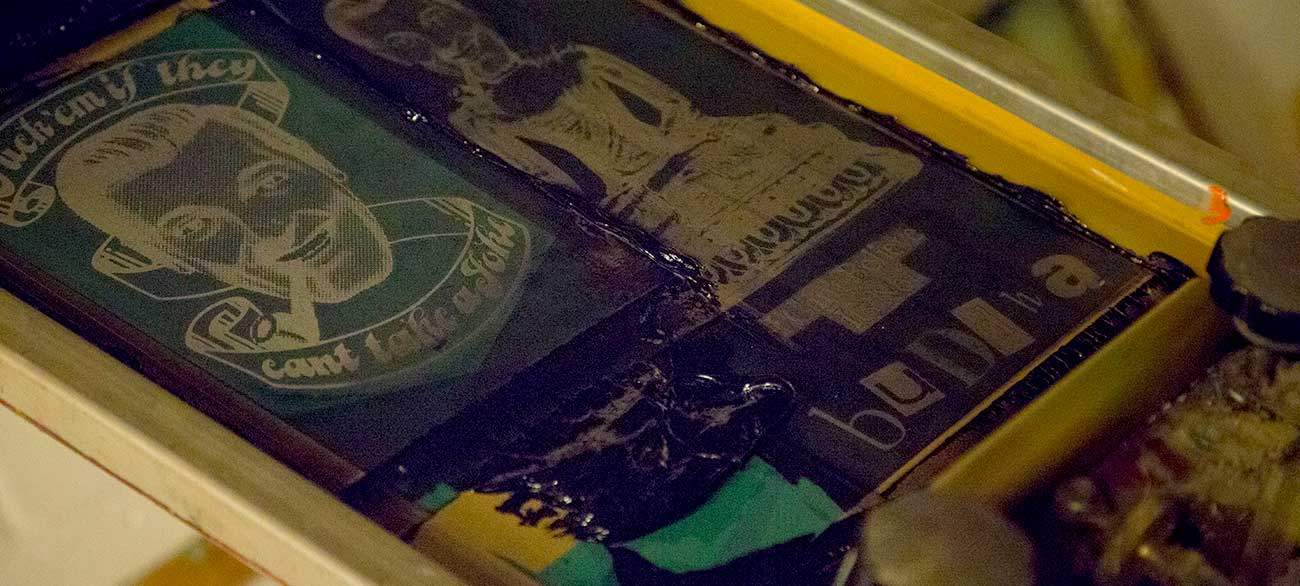 We like to think we're not your average screen print studio. We pride ourselves on excellent customer service and clients are always welcome to visit and see the process of production, and maintain a hands on role  (not literally, you'd get covered in ink!).
We have been based in Lewes since 2009, having risen from the ashes of BDI in Brighton. We specialise in T-shirts for bands, fashion labels, charities (10% discount) and businesses. We also produce Limited Edition Posters and Fine Art Prints, all hand-pulled, no robotics.
We mostly print in Phthalate-free Plastisol inks, as there is zero wastage with this method –  the inks just go back in the pots and last for many years. We are also more than happy to use water-based inks on request. 
​In our new space we have installed a water filtration system that makes the whole operation greener than ever.
Our T-shirts are reputably sourced, not sweat-shop produced, and we are also happy for clients to supply their own garments, though more unusual things will be printed at your own risk!